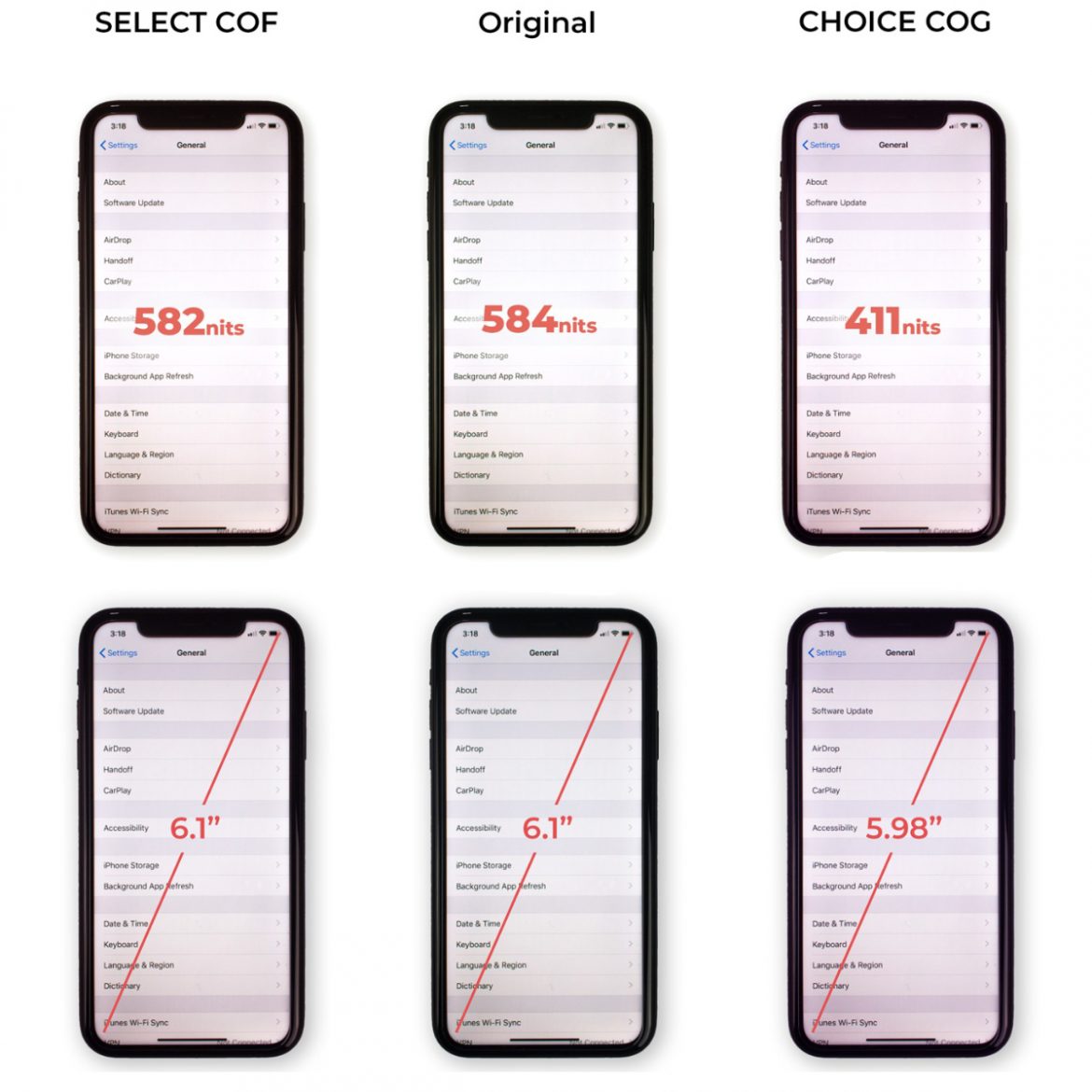 iPhone LCDs: What Are the Differences?
Below you will find information on different iPhone screen assembly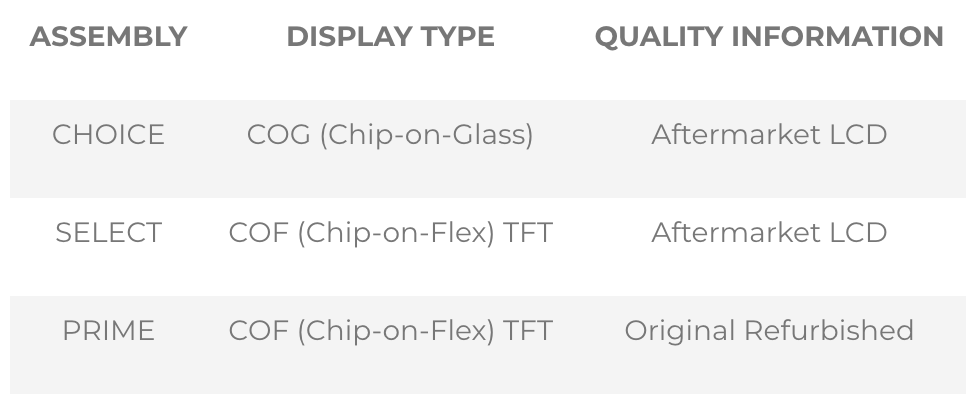 These assemblies are COG (Chip on Glass) – meaning the IC chip is fused right on to the glass.
Due to this, the assembly will become hot to the touch after extended usage.
The main benefit of this assembly is the price; it is a great option for competitive areas.
COF (Chip on Flex) have an IC Chip that is bonded to the flex versus being adhered to the glass.
This feature provides many benefits such as higher reliability, less damage, better heat distribution, reduced weight, and more.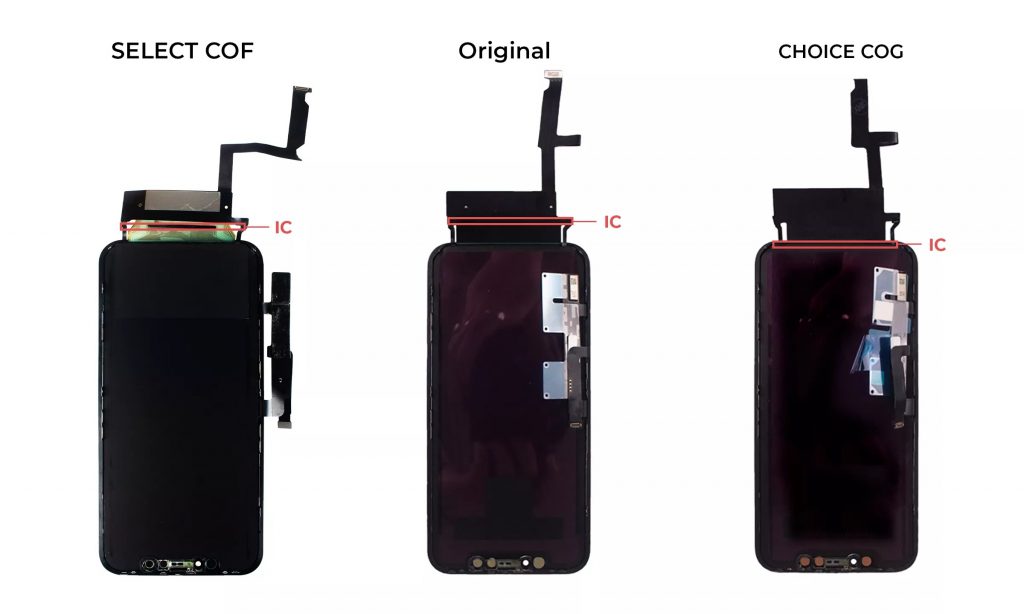 Changing the Driver IC from a glass mounting to a flex mounting frees up 1.33mm of vertical space on the LCD glass, providing a better fit and more usable viewing area.
The image above represents how the IC chip placement affects the size of the LCD.
When the chip is mounted to the glass, the LCD viewing space is slightly smaller to make room for the chip.
Mounting the chip to the flex frees up about 1.33mm of space, allowing for an LCD viewing space that is sized the same as the original.
LCD Size Differences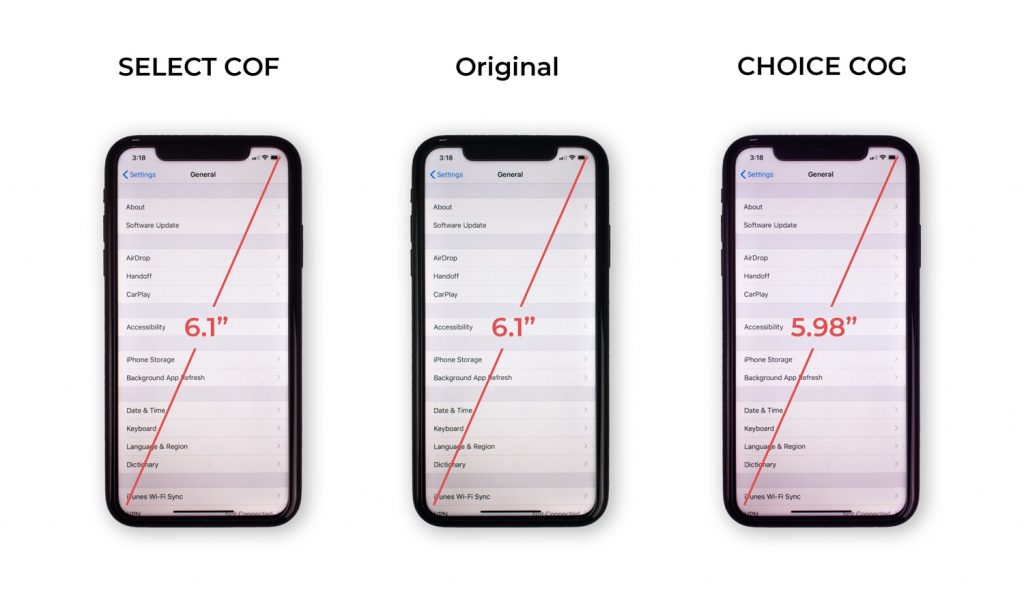 Brightness Differences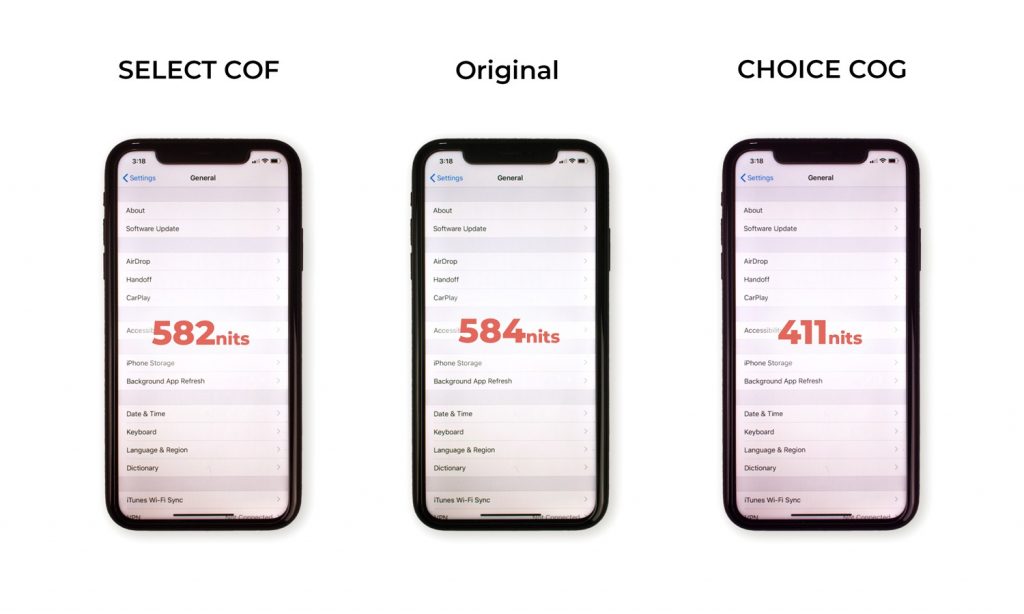 The (COF) assembly is very close in brightness to the original – making it an affordable assembly that is similar to original functionality.