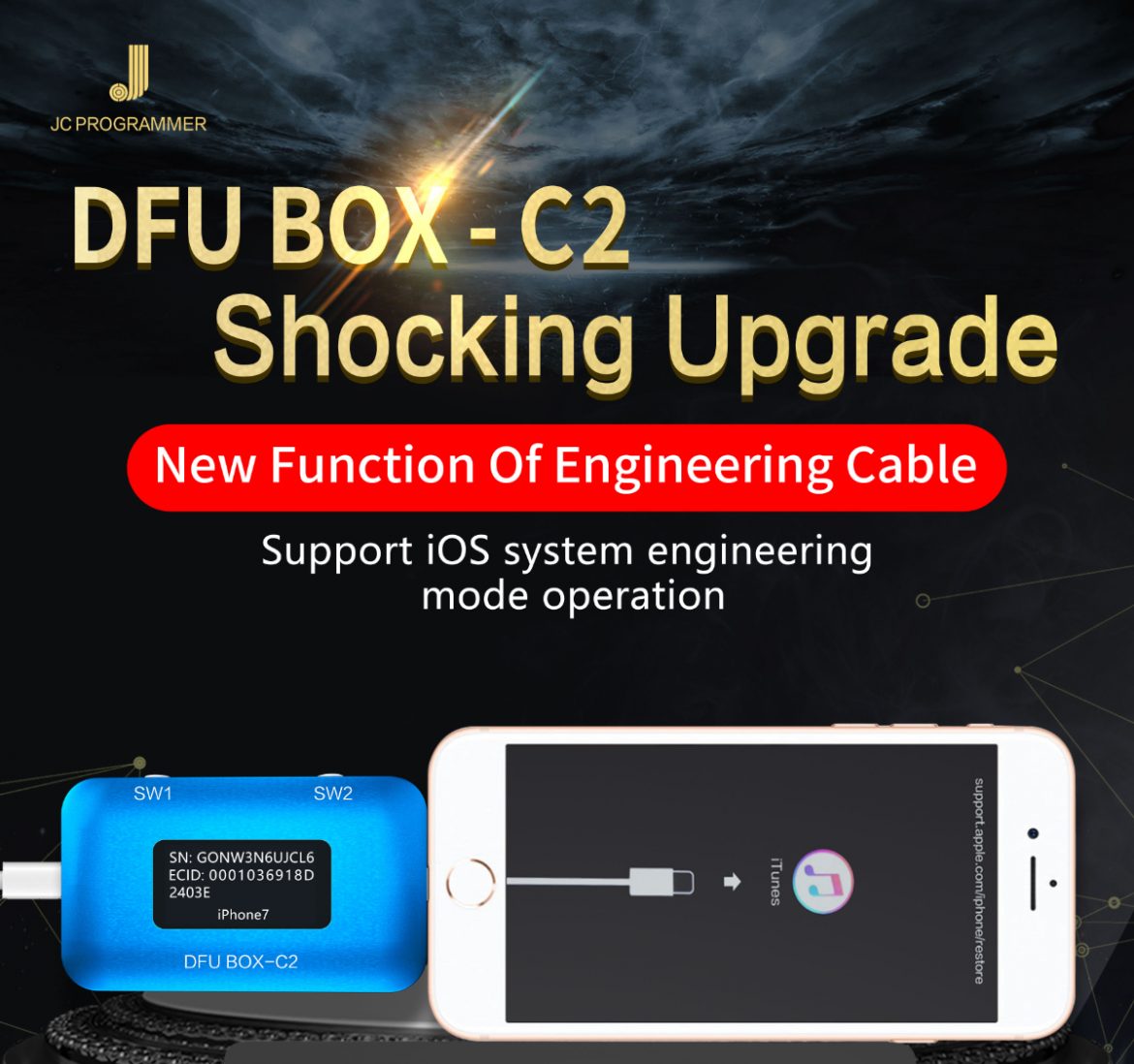 DFU BOX-C2 Shocking Upgrade
There is some great update for JC C2, with the upgrade,
it could function as an engineering cable, collocating with some free software from the website,
then could have the phone to enter into engineering mode (purple screen),
then connect the phone via C2 to PC and open JC Repair Assistant, you could edit the nand syscfg.
Pls note for below points:
1. Which models to support is depending on the software, generally, the ipad is not supported.
2. The main purpose after entering the engineering mode is to change country/color, or WiFi unlock without nand disassembling.
3. If you need to change a new nand for nand capacity expansion/repair nand syscfg / format the nand, you should refer to JC nand programmers such as P7 / N-3264 / P11F.